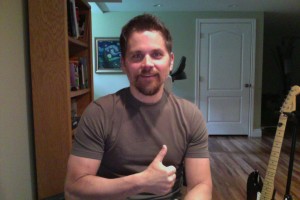 I don't have a lot of free time but I've opened up a few hours a week for coaching services. Some of the reasons you may want to talk to me are:
You may just need a few pointers before you get started
You have questions about how to start making money online, starting a website, how it all works, questions about your niche, etc.
You don't have any support at home and need a supportive voice
You want to share your passion online in a particular niche (food, health, art, music, sports, etc) and learn how to grow your own channel, following and generate income, building a website, selling products, etc
You want to bounce what you're eating off me to see how you're doing
You need some accountability to keep you on track. By calling me once a month, updating me on what you're working on it can help keep you on track so you don't give up!
I mostly tend to listen to you, provide support and answer any questions you may have. I also help keep people on track because you know you're going to talk to me each month, the accountability can really help!
If you'd like to sign up for coaching with me via Skype audio (or I can call your land/mobile phone in US/Canada) I am now offering a limited number of one-hour phone sessions for $97 US. Or save $39 by booking 4 one-hour sessions for $349 US. My time is limited as I do videos, write blog and social media posts, and respond to queries on social media.
To set up a time please contact me using the form and I will reply with the details.